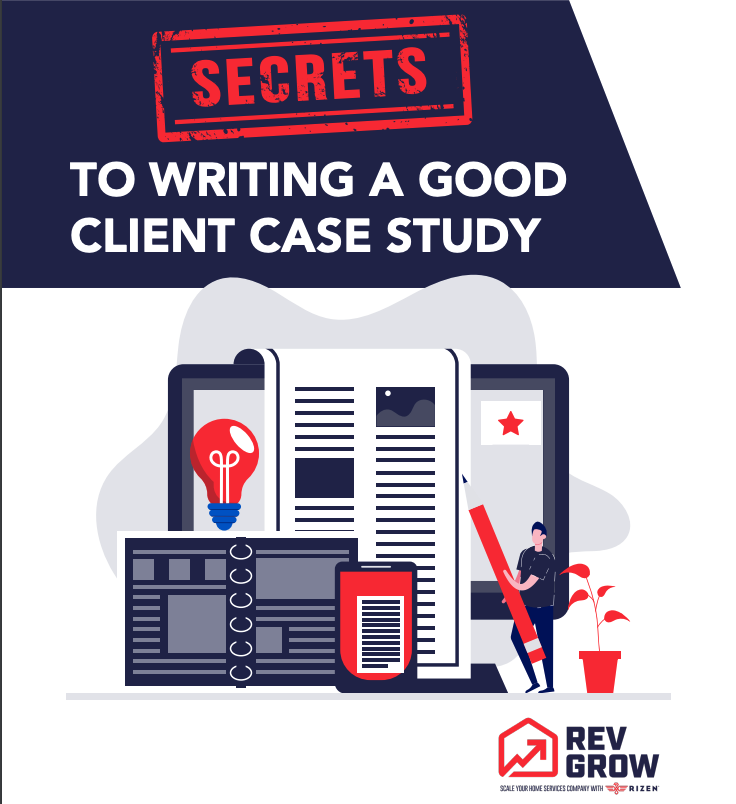 eGuide
Secrets to Writing a GOOD Client Case Study
Why Build Better Case Studies?
Did you ever notice the techniques skilled movie directors use to hook you in, keep your attention, and drive a story to completion? They do this by tapping into your emotions — surprise, fear, wonder, beauty — to make you feel something.
A great case study can do the same.
This FREE Guide will show you:
Why you should build effective case studies for your home services business.
How to make great case studies.
How to market your completed case studies.
Unlock Access to This eGuide!